yes it's bloody freezing and snowing everywhere but some of us do actually have to work!… so whilst The Viking is stuck in snowdrifts at the cottage… and having to walk 6 miles to the nearest shops lest he eat poor Holly… I am down in the big smoke launching a new range of power-tools for the lovely people at Bosch.
…won't bore you with the details but you can read all about it on the new event blog I've started for my company The Persuaders… and feel free to follow…
needless to say we're serving the guests some delicious food courtesy of the lovely Hel's Angels from chef Janostle… we're serving mini 'home-cooked' style food to go with the 'at home' theme so we've got mini shepherds pies, Cornish crab with grated fennel tartlets and goats cheese tarts with wild mushroom.
totally delicious…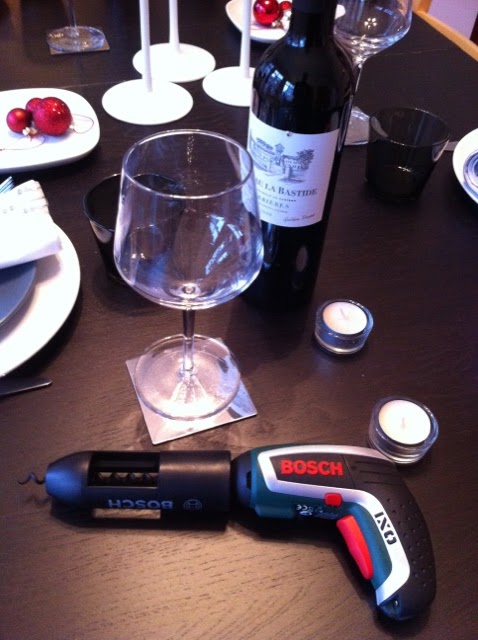 … oh and I'm re-posting because I forgot to mention the genius IXO Vino… it's a power-tool with a brilliant corkscrew attachment… now you may think something like this is totally defunct… why do we need a motorised corkscrew?… well, other than those unfortunate people with arthritis, who will doubly appreciate the ease of this magic machine, it totally works, takes seconds and you get a power-tool with all the attachments to boot! (plus it comes in a snazzy wooden 'wine crate' style box)… what's not to love?
… and then I have to decide if I'm going to brave the A1 and get back to the kitchen!