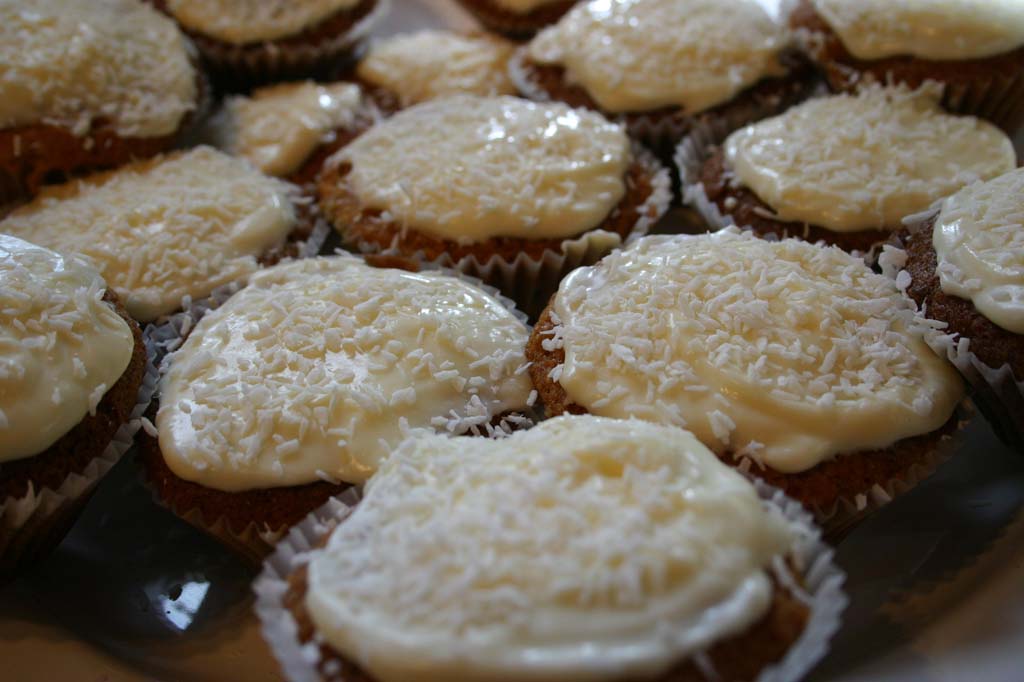 Martha Stewart's carrotcake cupcakes
… i don't think I have patience for this… when I was a kid I would always start a creative project with wild enthusiasm and such joy for life but, and I begin to realise this has clearly continued to be a repeated pattern into my adult years, would soon grow tired and frustrated with anything that needed fiddly control work or subtle detail…
… this is patently reflected in my style of cooking, which is more 'throw it into a pot' and see what happens, than detailed crimping or piping… i think its the reason why I only started baking bread this year… I just didn't have the patience… and it's probably why I just can't get the hang of icing cupcakes…
… I really want to create those amazing piped swirls but they simply wont come to me… and YES, I've patiently made stupid Italian Swiss German Latvian Meringue Butter Cream Stiff Peak Icing whatever…
Hummingbird Bakery's Red Velvet cupcakes
… I've read my Martha Stewart's Cupcakes cover to cover and I still can't get the hang of it… I even made a simple cream cheese frosting today which went wrong… too sloppy… how can it be?
… the cakes themselves taste awesome… even if I say so myself… and the good people of Aby, for whom they have been baked, for today's Christmas Bazaar, seem pretty happy… even though I think they look like the kind of cupcakes a child would make… I believe lessons may be in order…
… now how do I drop subtle hints to The Viking that that's what I'd like for Christmas?
dark red inside 
eat and of course, enjoy!