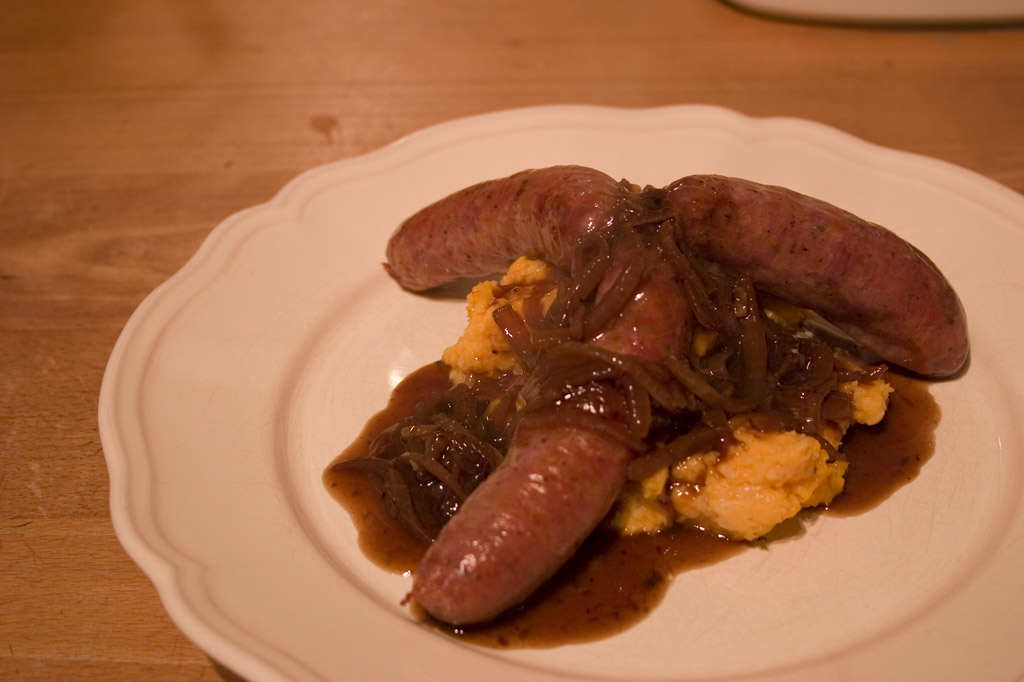 we're very, very tired, The Viking and I… they say that jet-lag takes one day per hour of time difference from the place you flew… so expect 8 days of moaning about fatigue… but I guess the last thing you need to hear about is how tired I am after such a wonderful holiday… and apparently there are food items I can eat to help, such as avocado… but I don't know how true this is.
So in the meantime I felt the need for the ultimate comfort food and turned to a locally made and locally reared Lincolnshire Sausage with a make-shift mash… not that the sausage was locally reared my friends, just the pig from whence it came and make-shift because all I had was a sweet-potato, a parsnip and a small cauliflower… and of course some cheaters home-made onion gravy… always a winner.
for the sausages
place in an oven-proof dish and roast in the oven until perfect
for the mash
1. once the sausages are half cooked… cut all the veg into large chunks and steam until tender
2. remove from heat and take away from the water source and let them drain for 5 mins (keep the water for the gravy)
3. place into bowl, with butter and some olive oil and whizz with the hand-held until smooth-ish
4. spoon into an oven-proof dish, season and bake in the oven until the sausages are done
for the gravy
1. finely slice a large onion
2. saute in a pan with butter until golden and caramelised
3. turn the heat up and add a glass of red wine to the onions and let it reduce
4. using the water from the veg steamer, make up just over half a pint of gravy with your favourite gravy powder and a teaspoon of bullion… I use Bisto… I can hear you but I simply don't care… i've never tasted better gravy than this…
5. add the gravy to the onions in the pan and let it almost cook like a soup for 5 minutes.
6. serve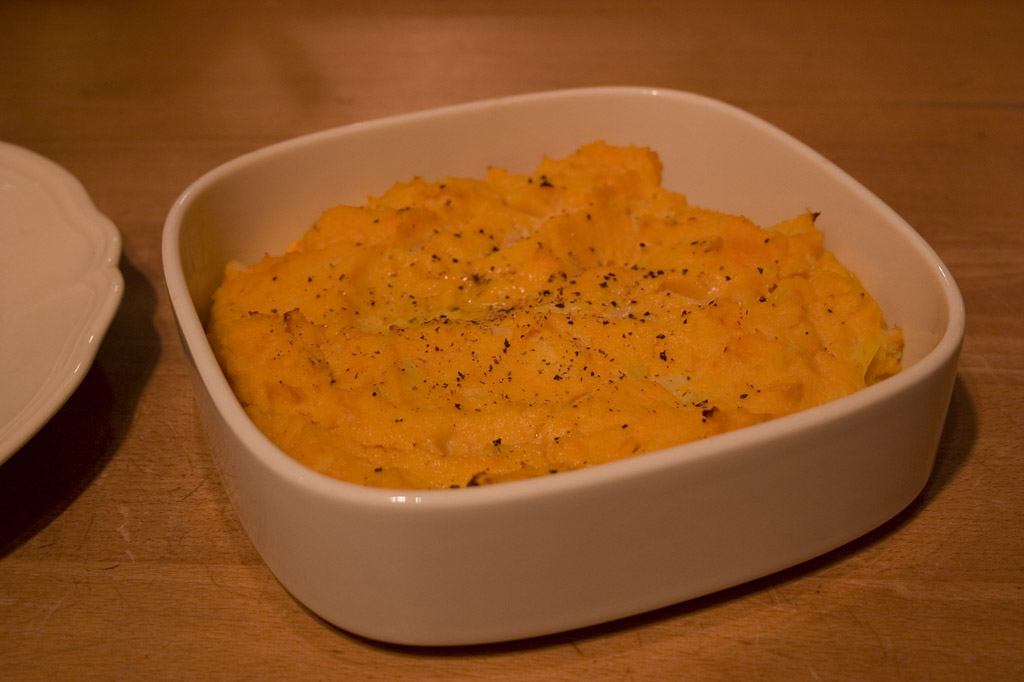 … in the meantime I have to go down to London to do some work (i know) so I fed my sourdough pet early today…. and have entrusted her with my dear neighbour Tracey… she has named her Lucretia… I was going to have a sourdough naming competition but I feel Lucretia works rather well…, so there you go….  Hopefully once i'm back on Thursday Lucretia will have blossomed and I should have birthday bread on Friday!!… I shall update you when I know more…
eat and of course, enjoy!