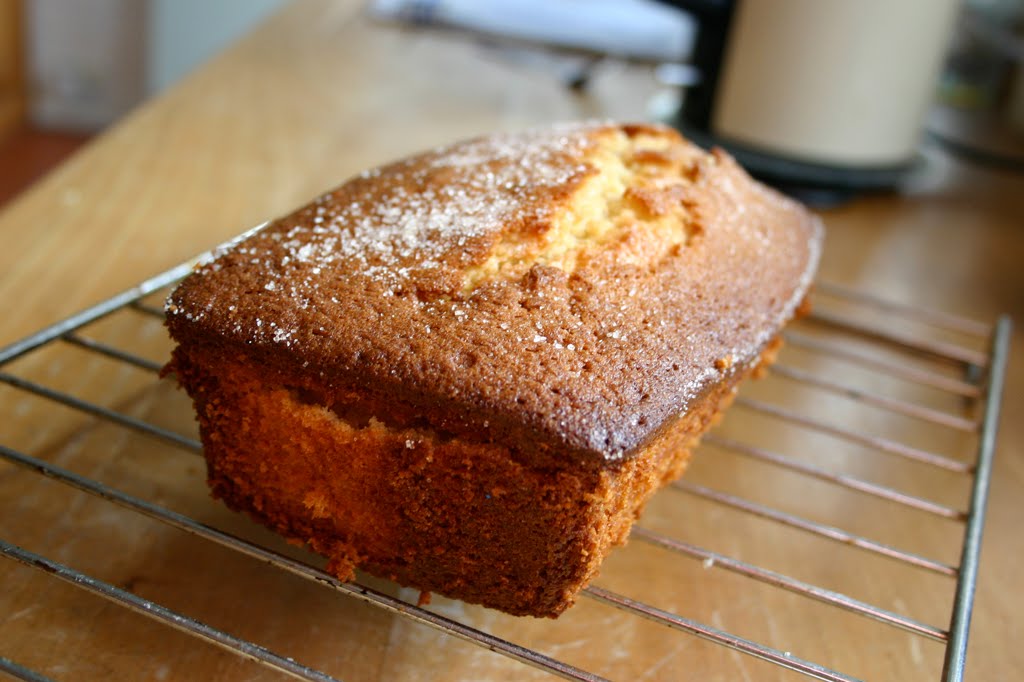 this cake comes from my mum's mum who was a good, basic home cook but an excellent baker of cakes.  I've never made this before but whilst talking with mum about the blog, my family history and all things culinary, this recipe came to the surface.
what I love about it is that its not one of those fancy new-fangled cakes, this is a simple sponge that comes from a time when cake was served in the afternoon with tea and in every household in Britain at 4 o'clock someone was tucking in to a slice of cake.
it's ever so light and fluffy and the marmalade is only there as a subtle hint of orange… I've actually adapted it by using a 3 fruit marmalade containing oranges, lemons and grapefruit but a basic shredded marmalade would suffice.
I also love the fact that mum has kept her mum's original hand-written, cake stained recipe, which she's clearly altered, adapted and updated over the years.
It makes 2 loaf tins (20cm base) which I didn't have so made 1 large and 1 small…
I've included a photo of the hand-written recipe for you but just in case you can't decipher it here's how to make it:
Ingredients
9oz self raising flour
3oz ground almonds
8oz margarine
8oz sugar
4 eggs
2 tablespoons hot water
2 dessert spoons (4oz) marmalade
flaked almonds or sugar to sprinkle on top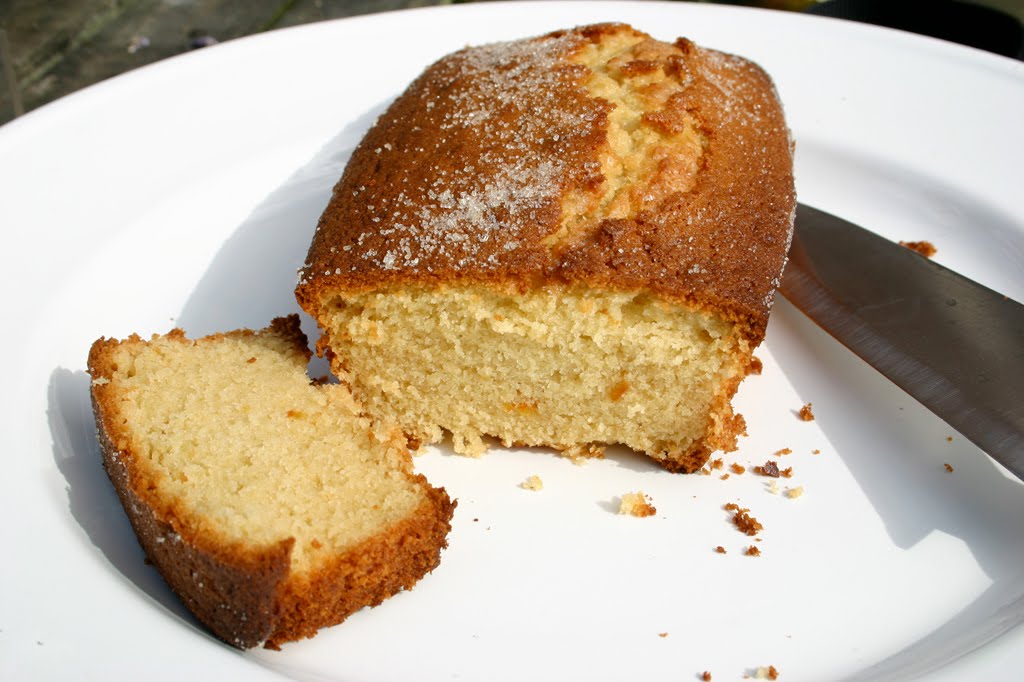 I threw everything into a bowl and whisked it up with my hand held blender whisk thingy, then poured it into the loaf tins… (i used a large silicone loaf tin which is an excellent invention but mum's tip is to line the tins with foil, in a long strip down the centre and then you can lift the cake out really easily and peel the foil away.
Sprinkle the top with flaked almonds and a little caster sugar then bake for 45 minutes on 170c but watch it after 40 mins as it will turn golden quickly.
eat and of course, enjoy!