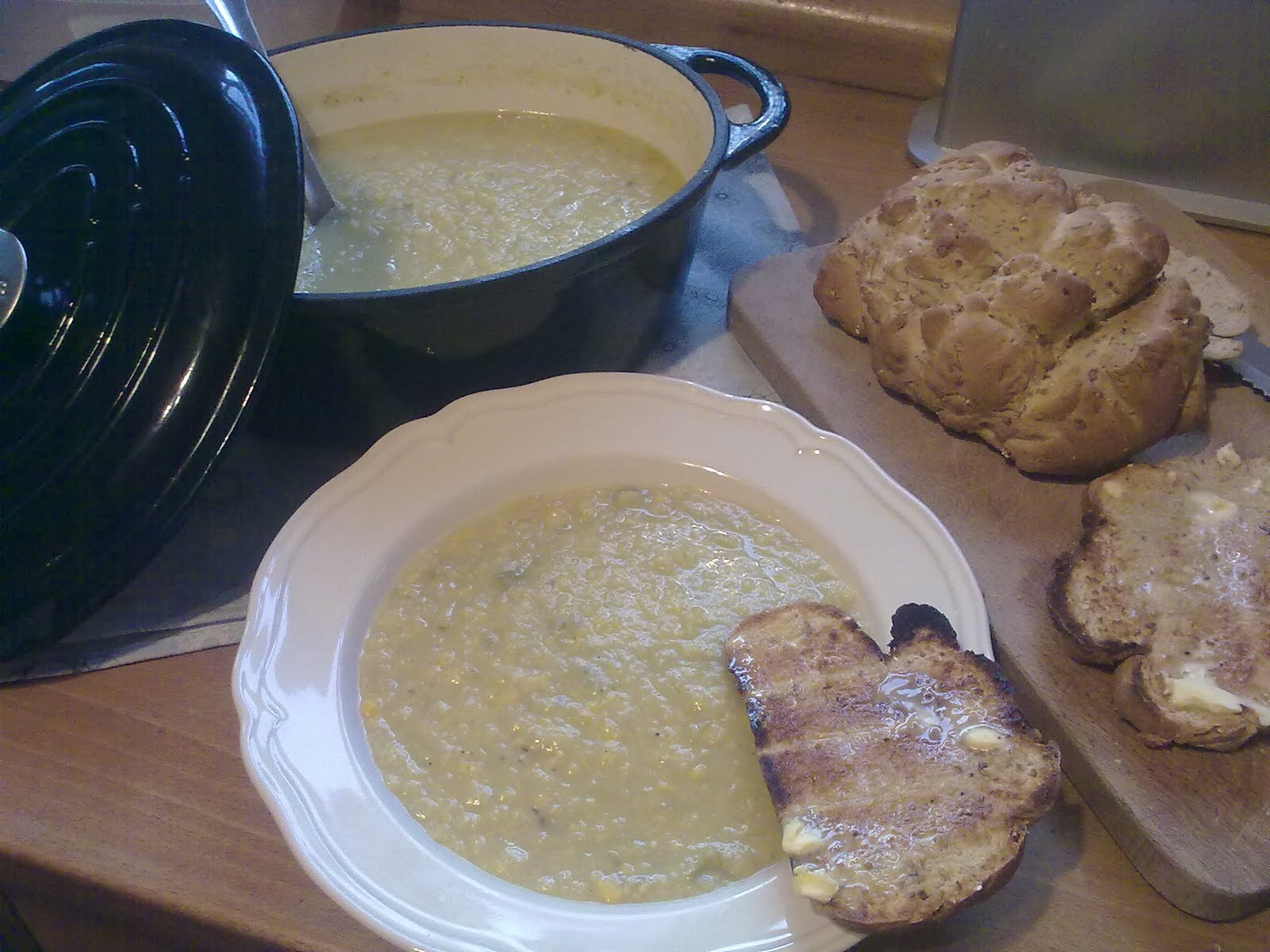 Memories of The Ivy at the shore in Santa Monica… the sun is glorious again today and i've been working on the upper terrace, we're in 'new business' mode at The Persuaders and i'm furiously sending out our show-reel to prospective clients (you have been warned…)
We're also working on the front garden, which The Viking is turning into a cottage garden (was originally a very dull basic lawn) and we're digging a little picket fence in for the flowers to clamber over.
The veg that I planted a couple of weeks ago are starting to show signs of life… well the radish are shooting but that's it… still it's an exciting hint at the glory to come…!
Meanwhile dreaming of sweet and unctuous (sorry to use this word again) sweetcorn chowder.
Looks a bit pale and insipid in this photo but it is a lovely pale yellow, like a bowl of Spring.
It's my recipe, inspired by Sophie Dahl.
1 medium onion – chopped
3 sticks celery – chopped
4 small potatoes – chopped
half a leek – chopped (just had it in the fridge – not in original recipe)
lemon thyme
3 cups of frozen sweetcorn (or fresh cut from the cob if your local supermarket can be bothered!)
S&P
Saute all the veg (except for the sweetcorn) in a large soup pan with the lemon thyme…
put the lid on and sweat until tender (10mins)
add the sweetcorn and sweat again for a further 5mins
add the stock and simmer gently with the lid on for 20 mins
then part blitz with a hand blender… you want some bits in it.
Serve with a home made crusty loaf
eat and of course enjoy…